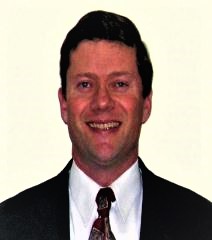 Dr. Nieberding is Founder and Principal Consulting Economist of North Coast Economics, LLC, a firm which provides expert economic analysis and litigation support. He previously was Principal in the Global Competition Policy Group at LECG (Washington DC office) from 1998 through 2010. North Coast Economics works with leading economic consulting firms, as well as provides independent expert consulting and litigation support by forming the appropriate team for each project. Dr. Nieberding specializes in industrial organization, microeconomics, antitrust and competition policy, regulatory economics, data analytics, econometrics and statistical analysis. He provides economic consulting in the context of government investigations and private litigation related to antitrust and competition issues, merger reviews, class certification, public policy and regulatory matters, intellectual property, and economic damages in complex business litigation.
Dr. Nieberding has worked on matters before the U.S. Federal Trade Commission, the U.S. Department of Justice (Antitrust Division), the U.S. International Trade Commission, the Directorate-General for Competition of the European Commission, the Taiwan FTC, the Competition Bureau of Canada, the Canadian Competition Tribunal, the German Federal Cartel Office, the Federal Energy Regulatory Commission, the U.S. EPA, the Ontario Energy Board, and various federal and state courts. He has analyzed various forms of business conduct, and analyzed economic damages in litigation involving a range of industries and a variety of claims. These include antitrust damages, unfair competition, lost profits, breach of contract, manufacturer-dealer relationships, market foreclosure, and intellectual property. He has worked extensively on matters involving issues related to price erosion due to patent infringement; the appropriateness of class certification involving direct and indirect purchasers; merger reviews; the analysis of antitrust liability and damages in horizontal and vertical relationships; and estimating overcharges in monopolization, conspiracy, price fixing, and abuse of dominance inquiries.
Dr. Nieberding has taught undergraduate, graduate, and MBA courses in economics, statistics, and business strategy. He has offered Continuing Legal Education training to attorneys, presented papers at conferences, and published articles in academic and professional journals pertaining to antitrust, industrial organization, international trade, economic damages, the estimation of lost profits, econometrics and statistics. Dr. Nieberding currently is a Lecturer in the Department of Economics at Cleveland State University. He has held academic appointments at The Johns Hopkins University (Graduate Part-Time Program in Engineering and Applied Science, Whiting School of Engineering, Washington, DC); University Of Notre Dame (Department of Finance and Business Economics, College of Business, South Bend, IN); Baldwin Wallace College (Department Of Economic, Berea, OH); and The Ohio State University (Department of Economics, Columbus, OH). Dr. Nieberding has been selected for inclusion in various issues of The International Who's Who of Competition Lawyers & Economists and featured in Who's Who Legal: Competition Economists (Global Competition Review).
Dr. Nieberding's CV can be downloaded here.